589 & 1319 nm the power 2 restore
Vascular, melasma, rejuvenation, acne, scars, tone, texture and more…..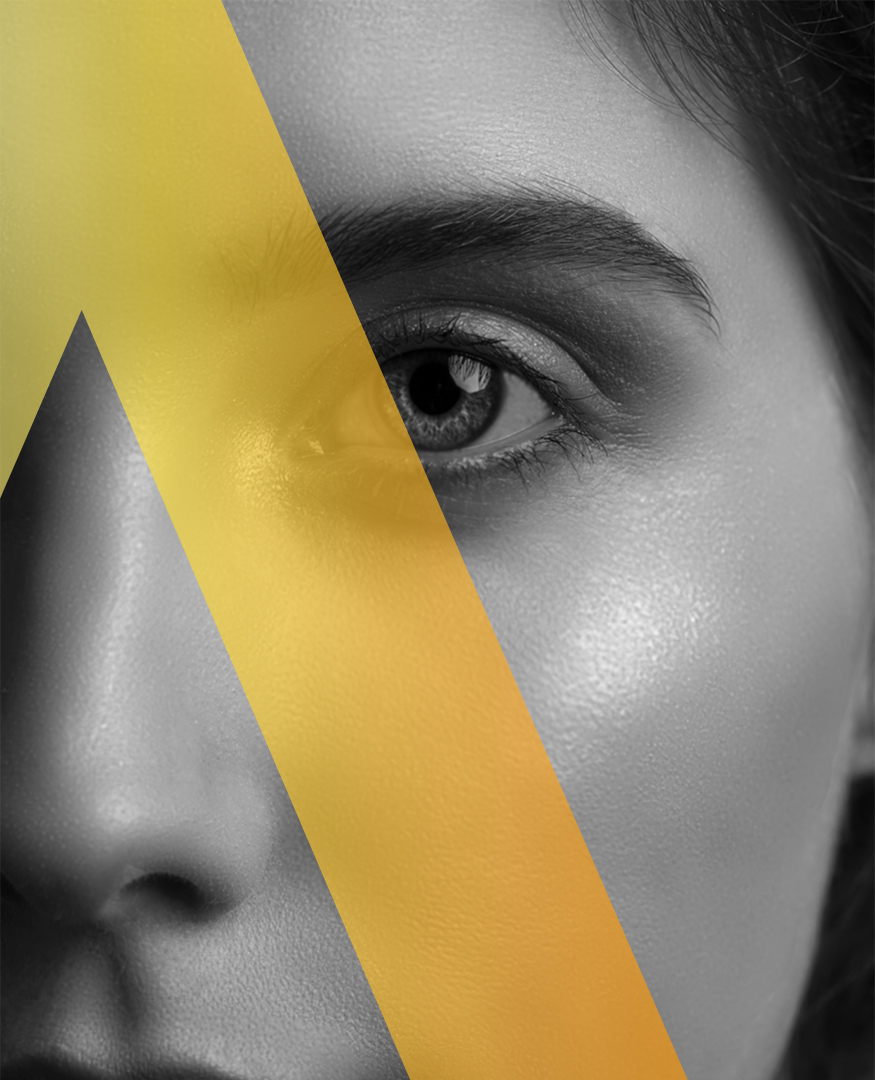 The combination of high powered yellow and infrared laser energy to improve skin tone, texture and overall dermal health by targeting the vascular components of melasma, dyschromia, sun damage and unwanted pigment while simultaneously reducing wrinkles, limiting oil production and shrinking pore size. 

Combining pure yellow and high-powered infrared laser energy to eliminate rosacea, acne, acne scars and undesired vascular abnormalities such as telangiectasia, hemangiomas and venous lakes, restoring the skin to a more youthful and healthy state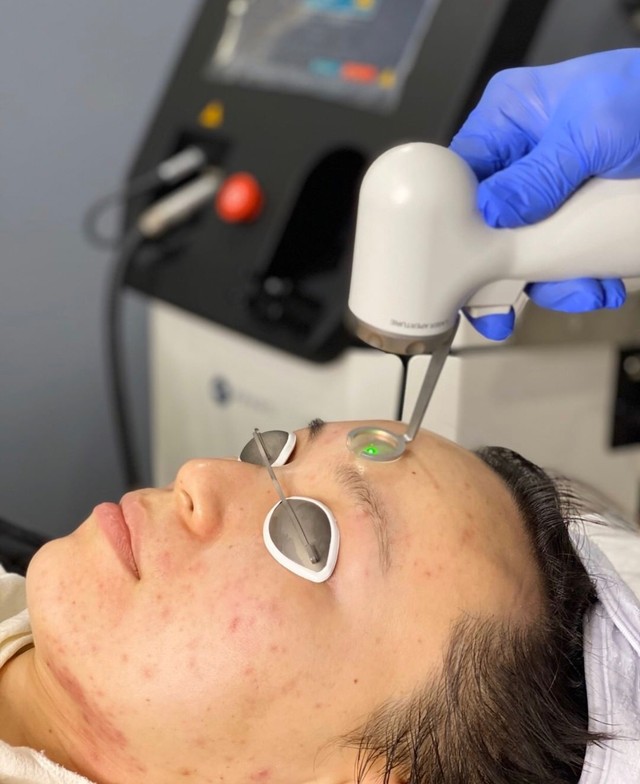 Off the table results ...without numbing or down time
As the world's only solid-state laser producing both 589 nm and 1319 nm wavelengths, ADVATx has over 15 FDA/CE cleared indications including vascular conditions, acne, scars, warts and wrinkles. The unique combination of 589 nm, which penetrates down to 0.5 mm and is at the ideal absorption ratio of hemoglobin to melanin, and 1319 nm, which penetrates down to 1 mm and is selectively absorbed in H₂O, providing the ideal solution to not only eliminate undesired superficial abnormalities, but provide total dermal restoration by stimulating the production of both collagen 1 and 3.
While the ADVATx is among the most sophisticated dermatology lasers in the world, it is designed to be one of the easiest to operate with preset treatment parameters for our most popular procedures. Operational within minutes with no toxic consumables or costly maintenance contracts.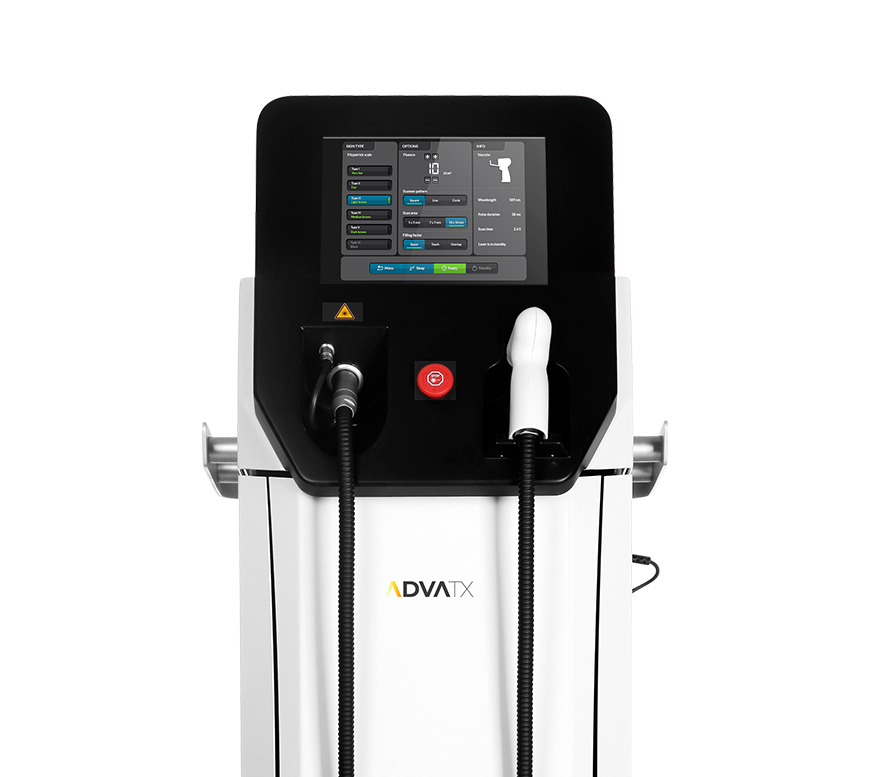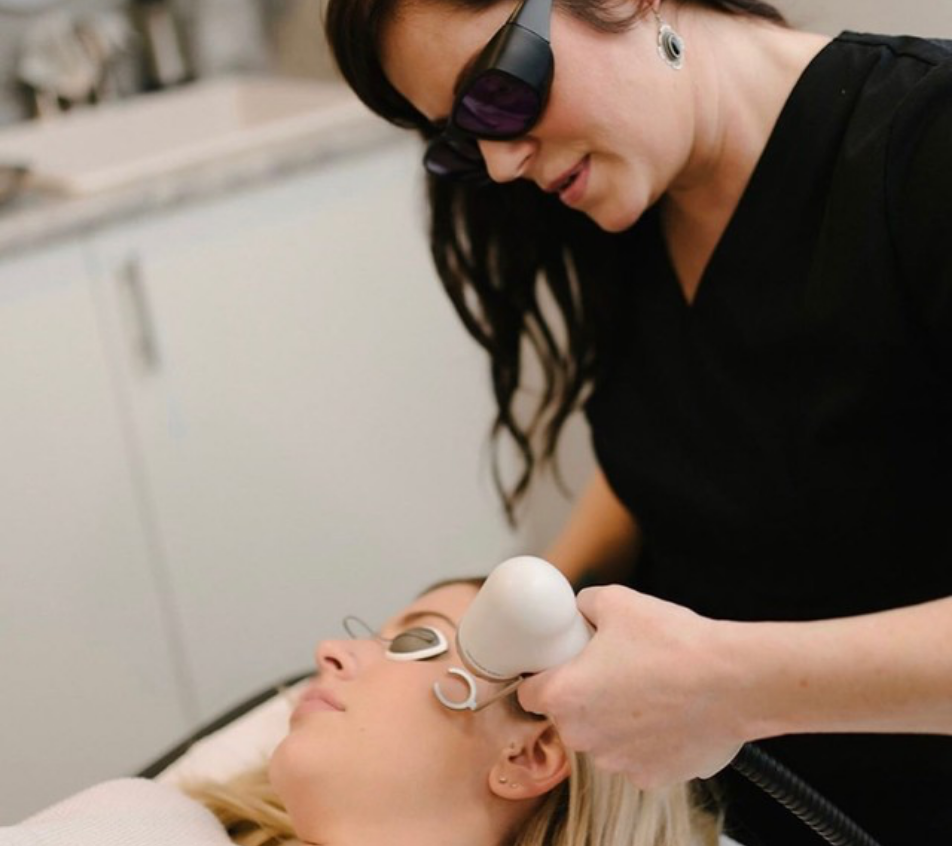 With 15 FDA/CE cleared indications ranging from wrinkles and skin rejuvenation to melasma and acne , it's not uncommon for our physicians to treat 30 or more patients per month. with the ADVATx
"This dual wavelength laser allows us to treat vascular lesions and scars/wrinkles at the same time with one machine. It has also become a workhorse for those with active acne and acne with scars. We are very pleased with the ADVATx and think it is a game changer."
Michael H. Gold, M.D.
Medical Director of Gold Skin Care Center
"The ADVATx is the one of the most versatile lasers I have used. With its reliable 589 nm wavelength emitted through a maintenance free crystal, I have used this wavelength to treat Acne, Scars, Telangiectasias, Hemangiomas, Warts, Rosacea, and Wrinkle Reduction with great results. Through the 1319 nm wavelength, I have successfully treated Sebaceous hyperplasia along with the highest success of any device I have seen for Acne when used synergistically with the the 589 nm wavelength. With multiple programmable spot sizes, plus a scanner for treatment, patient comfort and speed are easy with the ADVATx Laser."
Steven D. Shapiro M.D.
Co-Director, Gardens Dermatology Florida, USA
"The next generation replacement for the pulsed dye laser."
David J. Goldberg, M.D., J.D.
Director, Skin Laser & Surgery Specialists of NY/NJ
"Basically the ADVATx is a very gentle laser but effective. Patients do not suffer from acute or late severe pain and treatments are well tolerated and are usually sufficient. Side effects are minor (mild swelling, redness for some days, scab formation is rare). Skin types from 1 to 4 may be treated…Pigment changes have not been seen so far (group of about 30 with skin type FP 3 or 4). For example, ADVATx works excellent in red teleangiectasias visible with the bare eye, and for Spider naevi, it is very good in early lesions and the young patients."
Carsten M. Philipp
Evangelische Elisabeth Klinik Zentrum Lasermedizin Luetzowstr. 24-26 D-10785 Berlin Germany